13th St Train Bridge [South : West]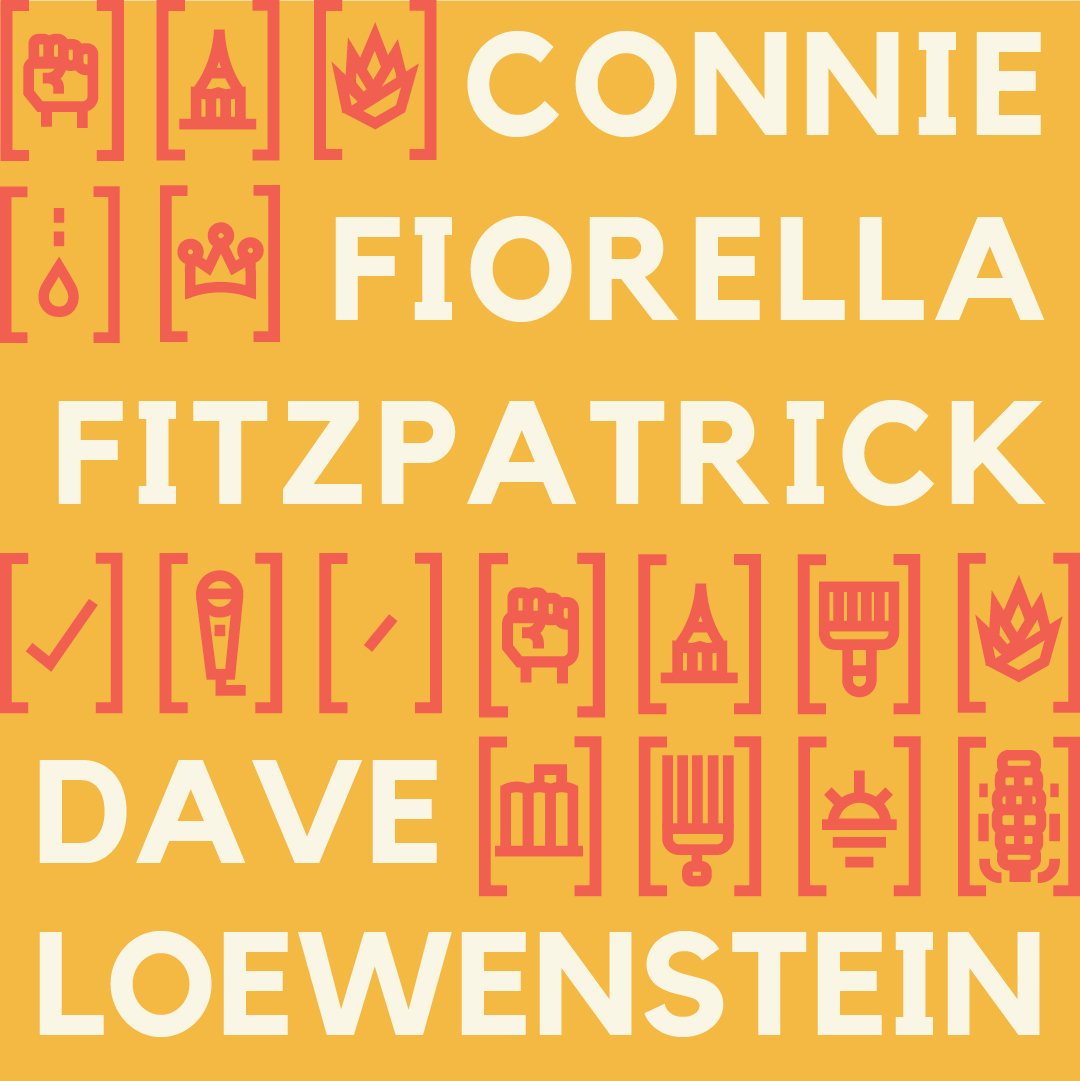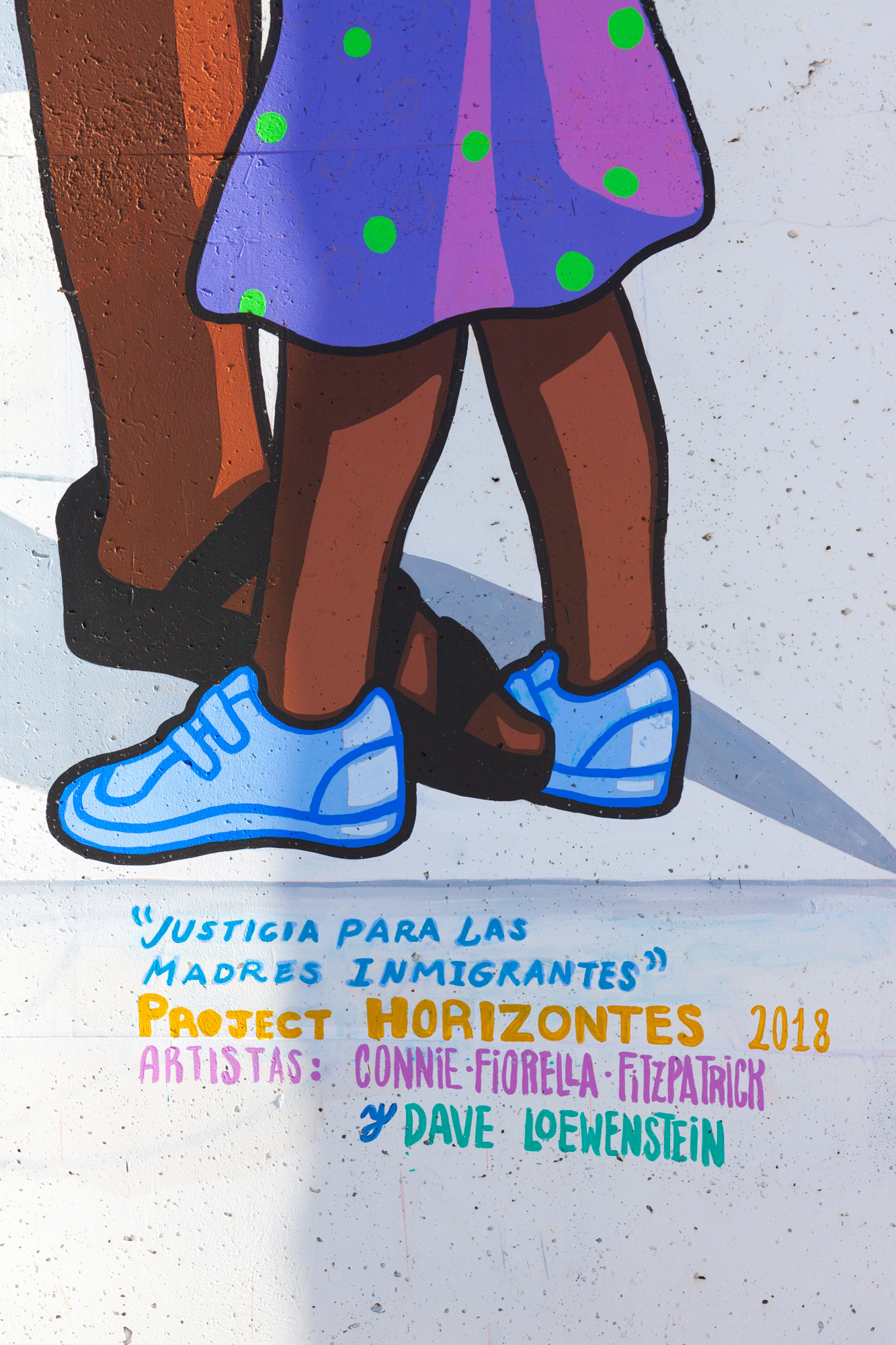 Connie Fiorella Fitzpatrick: My roots are from Lima, Peru. A brown Latinx. A proud immigrant and now US Citizen. A daughter of a recently deported mother; who's judicial case pushed for justice all the way through the Supreme Court in 2017. I am a queer womxn and a mother to an eleven month old baby. My passions beyond the arts follow: sustainability and equitable food policy work. My family lives in Wichita and Wichita was my mother's last USA home. I am currently based in Lawrence, KS.
Dave Loewenstein: I like to see the murals we make as visual poems that can become places of memory and pride. They can also be catalysts for jump-starting community action. As residents shape an image of themselves, their memories, challenges and hopes for the future, they often rediscover how collectively they have agency in the life of their community. Murals are a technology for storytelling that is accessible to participants of differing abilities, that bridge barriers of language, do not require elaborate tools, and can be adapted to almost any setting. As a form of public performance, murals also provide new opportunities for strangers to meet and talk about the work being done, its relevance, and its meaning as art and as a form of social action. This has been my experience working with communities for the last twenty years, to focus on an art that reaches people outside of established art institutions which reflects their histories, concerns, and visions for the future, and to build these works in a form that is as visually strong as its narrative is rich with local meaning.
"Justice Poster Mural"
Highlighting the humanity of struggle for justice posters: the image on the poster is completed by the body holding it. A big part of PoC struggles, as we fight through: the judicial system, work, marches, etc. We cannot neglect that we are simultaneously fighting to be seen as human integral to society at large. Unlike our white counterparts who are able to fight for justice without having to show proof, of their humanity.